I was born and live in Kiev.
I graduated in monumental painting from the Ukrainian Academy of Art. I have always been inspired by beautiful residential architecture and interiors, and the way they influence our lives. Beauty is always my prime goal... for its ability to ease the mind, lift the spirit, and for the pure, lasting pleasure it brings. I am engaged in different kinds of visual art, such as painting, computer graphic, interior design, photo and video, periodically replenishing my stock of knowledge and inspiration on travel, exhibitions and workshops in different parts of the world: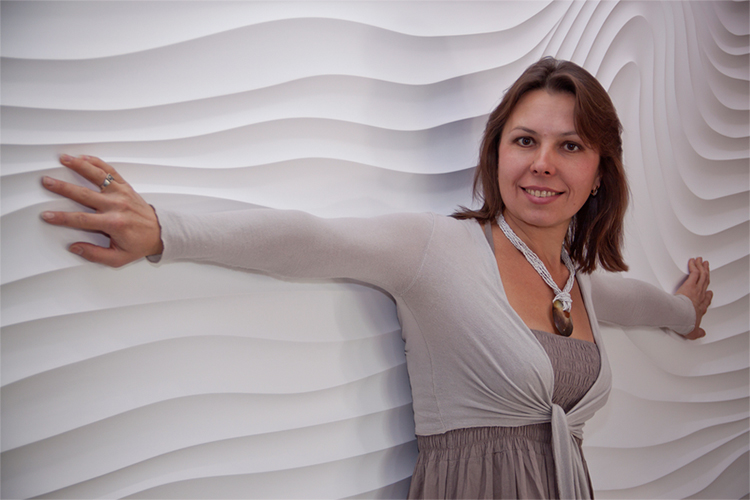 - participation at all-ukrainian art exhibitions since 2000;
- personal exhibition "Talking by the sea" in "Griphon galerie", Kiev, 2003;
- participation at summer workshop exhibition in «Altshtadt Gallerie Hall», Innsbruck (Austria);
- participation at International Architect Congress in Barselona (Spain);
- Feng-Shui work-shop in «Earth Design institute» in Miami (USA);
- personal exhibition "Once in Venice" in "Kolo gallerie", Kiev, 2012.
- participation at I-Salone 2014 in Milan (Italy).
Artistic works are in private collections of Ukraine, Russia, Germany, Austria and United Kingdom.